Richboro Auto Repair
Auto Doctor of Warminster – Servicing Richboro PA Residents
Call (215) 682-0202 today for Richboro Auto Repair Service
Auto Doctor of Warminster Inc.
Between Centennial and Davisville Rd
565 East County Line Road
Richboro, Pa. 19040
Monday-Friday – 7:30AM to 5:00PM
Saturday – 7:30AM to 2:00PM
Phone: (215) 682-0202
---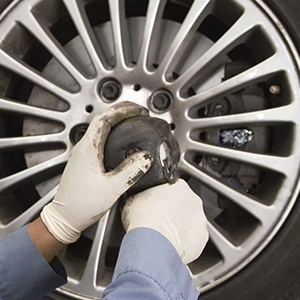 At Auto Doctor, our team of auto repair professionals pride themselves on their excellent customer service and workmanship. We strive to always put the customer's needs first and work with their busy schedules. We understand that you having your vehicle repaired doesn't mean the rest of your life stops. As a courtesy, our auto repair center offers a free local shuttle service for all of our patrons living in the Richboro PA area.
Our team brings more than forty years of experience to every job we complete. As a full-service auto repair shop, we complete everything from oil changes to complete engine overhauls. No repair is too large for our family-owned and operated auto repair business. When you are in need of tire replacements or tire repair, remember that Auto Doctor of Warminster is also one of the leading tire dealers in Richboro PA and the surrounding area.
Richboro Auto Repair Shop
Auto Doctor of Warminster is a proud, family-owned business that has been servicing Richboro Pennsylvania and the surrounding area for over 40 years. Our auto repair garage is open six days a week, and is equipped with state-of-the-art equipment to satisfy all of your auto repair needs. Here, we offer scheduled factory maintenance at rates much lower than that of a car dealership. Plus, we will conveniently provide you with car maintenance reminders throughout the year. If you are in need of auto repairs, Auto Doctor of Warminster will be able to get your car problem solved before you know it.
Richboro Auto Repair Services
Auto Doctor of Warminster is a complete auto repair and truck repair service center that is ready to serve you and all of your auto needs at a single location. With our reliable team of ASE-certified mechanics, you can expect the best auto service in the Richboro PA area. In addition to Auto Doctor of Warminster's excellent service, we are proud to say that we provide some of the most affordable auto repairs in Richboro PA and the surrounding area.
Is your state inspection or emission test due soon? Don't waste anymore time searching for a mechanic in the Richboro PA area to check your emissions. Auto Doctor of Warminster is certified and licensed to perform all state inspections and emissions testing. Get your state inspections done sooner by choosing a local auto repair center to make sure your car is in great shape.
Our auto repair shop, conveniently located in Richboro, specializes in transmission services and complete engine overhauls, but also offers a complete range of other vehicle services for those in the Richboro PA area. From complete 4×4 truck service and trailer repairs, you can can be sure that the expert mechanics at Auto Doctor of Warminster will make sure your vehicle repairs are properly treated. We take pride in equipping our team with the most up-to-date equipment and providing excellent service. At Auto Doctor, we take on all auto repairs no matter the size! From a simple lightbulb replacement to a complete transmission overhaul, trust that Auto Doctor will get the job done right.
Don't suffer the summer heat any longer! Driving around Richboro PA throughout the summer with just the windows down may not be enough to keep you and your passengers comfortable during the warmer months of the year. The moment your car's air conditioner malfunctions, take your vehicle to Auto Doctor of Warminster for an auto ac repair that will leave you and your passengers cool.
Richboro Tire Sales
Have you found yourself with a flat tire recently? Maybe your tire treads have been worn away and you'll need to have them replaced before winter is here. Have your car serviced at Auto Doctor of Warminster today for not only the best auto service, but some of the best tire prices in the Richboro PA area. Our auto repair shop is proud to say we are one of the most competitive tire dealers in the area.
Come to Auto Doctor of Warminster for all of your auto service needs. From discount tire sales as the Richboro PA area's leading tire dealer to transmission replacements, clutch replacements, and any other car service or truck service you find yourself needing, Auto Doctor of Warminster will offer you the most competitive prices for all of your auto needs.
---
Our Richboro Auto Services Include:
Engine diagnostics
Tune-ups
Engine overhauls
State auto inspections
Emission testing
Emission repairs
Transmission replacement
Manual transmission overhauls
Clutch replacement
Computerized alignments
Complete rear end overhauls
Tires sales
Free computer diagnostic
Steering and suspension repairs
State inspection and repairs for trailers
Electrical systems repairs
Air conditioning services
Heater systems repairs
Complete 4×4 truck service
Shocks and struts
Brake services
Warning light assessment services
Scheduled factory maintenance
Free local shuttle service
---
Brands We Supply:
Ac Delco
Interstate Batteries
Michelin
Goodyear
BF Goodrich
Continental
---
If you are in need of a Richboro auto repair shop or are looking for affordable Richboro auto repair, turn to Auto Doctor for an auto shop near Richboro PA 18954. Call us at (215) 682-0202 today!