Southampton Auto Repair
Auto Doctor of Warminster - Servicing Southampton PA Residents
Call (215) 682-0202 today for Southampton Auto Repair Service
Auto Doctor of Warminster Inc.
Between Centennial and Davisville Rd
565 East County Line Road
Hatboro, Pa. 19040
Monday-Friday - 7:30AM to 6:00PM
Saturday - 7:30AM to 2:00PM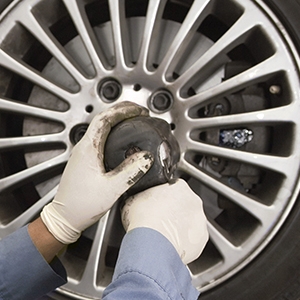 Auto Doctor of Warminster Inc. is a proud, family-owned business that has been servicing Southampton Pennsylvania and the surrounding area for over 40 years. Our shop is open six days a week, and is equipped with state-of-the-art equipment to satisfy all of your auto repair needs. Here, we offer scheduled factory maintenance at rates much lower than that of a dealership. If you are looking for Southampton auto repair, Auto Doctor is located in nearby Hatboro.
Auto Doctor is a complete Southampton auto repair and truck repair service center that is ready to serve you and all of your auto needs at a single location. We can perform your vehicle's factory maintenance services at rates much lower than a dealership's, and will provide you with maintenance reminders via mail. At Auto Doctor, you can expect the best service at the right price. We will provide you the best prices on scheduled factory maintenance. Auto Doctor performs many Southampton auto repairs and keeps the schedule of our customers running smoothly by providing complimentary shuttle service.
Our shop is service-oriented and is supplied with the most up-to-date equipment. We handle all Southampton auto repairs no matter how large; from a lightbulb replacement to an engine or transmission overhaul, Auto Doctor can handle the job. We can also provide complete 4x4 truck service and are the area's leader in discount tire sales.
Engine diagnostics
Tune-ups
Engine overhauls
State auto inspections
Emission testing
Emission repairs
Transmission replacement
Manual transmission overhauls
Clutch replacement
Computerized alignments
Complete rear end overhauls
Tires sales (huge discounts!)
Free computer diagnostic
Steering and suspension repairs
State inspection and repairs for trailers
Electrical systems repairs
Air conditioning services
Heater systems repairs
Complete 4x4 truck service
Shocks and struts
Brake services
Warning light assessment services
Scheduled factory maintenance
Free local shuttle service
Ac Delco
Interstate Batteries
Michelin
Goodyear
BF Goodrich
Continental
Cooper
Toyo
If you are in need of a Southampton auto repair shop or are looking for affordable Southampton auto repair, turn to Auto Doctor for an auto shop close to Southampton PA 18966. Call us at (215) 682-0202 today!